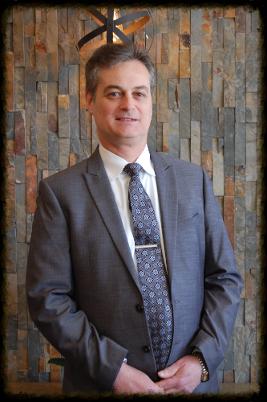 Dr. John Loucopoulos has more than 30 years experience as a licensed and board certified Doctor of Optometry. His specialties include laser therapy and contact lenses.
He has Optometry degrees from his home country of South Africa and from the United Kingdom. He served in the military as the Officer in charge of Optometry at the South African Institute of Aviation Medicine, where all Air Force and Commercial Pilots were examined.
Dr. Loucopoulos came to the United States in 1998 and enrolled in the New England College of Optometry in Boston, MA. He graduated with advanced specialties in rigid, soft and disposable contact lenses, as well as the hard to fit cases, and was the recipient of the Bausch & Lomb Contact Lens award.
Dr. Loucopolulos is certified in the use of diagnostic and therapeutic drugs and Anterior Segment Laser Therapy. After internship at VA hospitals in Massachusetts and the Joslin Diabetic Center, Dr. Loucopoulos opened his practice in Connecticut, specializing in Adult and Pediatric Vision, Contact Lenses and Therapeutic Medication for Glaucoma, Dry Eyes and Allergies.
Dr. Howard Gottlieb is a nationally known clinician, consultant, author and lecturer. Dr. Gottlieb received his BA in Biology from the State University of New York at Buffalo. He received his Doctor of Optometry with high honors from the Ohio State University College of Optometry.
Dr. Gottlieb has published over 100 articles relating to excellence in eye care in the leading professional journals. He has lectured and mentored eye specialists from coast to coast.
He is privileged to be part of the Doctors Eye Center team.
At Doctors Eye Center patient care is our absolute top priority. We know that when it comes to choosing your eye doctor, the issue of trust is very important in the patient's mind. We want you to have confidence in your eye doctor and we strive to offer the best patient care possible. We offer comprehensive eye care and quality eyeglasses and contact lenses. We accept most insurances and offer convenient office hours in an easily accessible location.